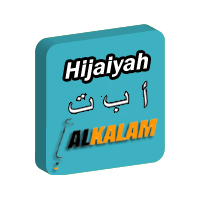 Bismillah, … learning letters or arabic hijaiyah now is not difficult. Besides helping with the teacher of the Koran, we can using this application whenever and wherever we are through our mobile phones that support Java. For you parents, this application can accompany baby on the way such as, by demonstrating this application mobile – Hijaiyah, so familiar with arabic letters as early as possible. Hopefully a simple mobile application which could be useful, to build your child to introduce hijaiyah Iqra or letters. To download, click on the link Hijaiyah http://m.alkalam.asia. Finally, Happy New Hijri Year:)
Incoming search terms:
hello! happy new hijri year!
-
Jika artikel ini bermanfaat, silakan klik icon sharing di bawah ini.
Semoga membawa banyak kebaikan dan keberkahan untuk kita semua. Terima kasih..