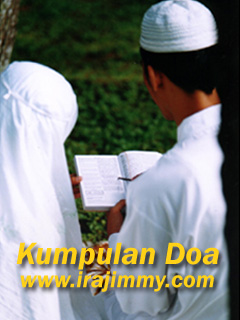 Doa is an expression of human petition to God in daily life, in conducting its activities. Pray to Me, will answer you.
Pray to God, my brother, is a very important case and at the same time noble. People who diligently pray to God that does not mean he was a man who despised and weak. True, he was humble in the face of the Most Generous, God Subhaanahu wa Ta'aala. True, he was weak in the face of the Mighty, God Subhaanahu wa Ta'aala. But he was not a lowly and weak in the presence of humans. Why? Because of the person has very value added of her/his true position in the world. He fully understands that all human effort to appear noble and strong in the face of another human being will never be reached if he had just turned his face to all the false glory and power of this world. Only by exposing the face to God someone would reach true glory.
Here is the application mobile of prayer collection
Incoming search terms:
acara perpisahan kantor
-
puisi doa untuk perpisahan teman kerja
-
Jika artikel ini bermanfaat, silakan klik icon sharing di bawah ini.
Semoga membawa banyak kebaikan dan keberkahan untuk kita semua. Terima kasih..